Take A Tour Of Our Office
Intown Counseling & Wellness is conveniently located between the intown neighborhoods of Virginia Highlands, Morningside, Druid Hills, Emory Village and Decatur with complimentary parking.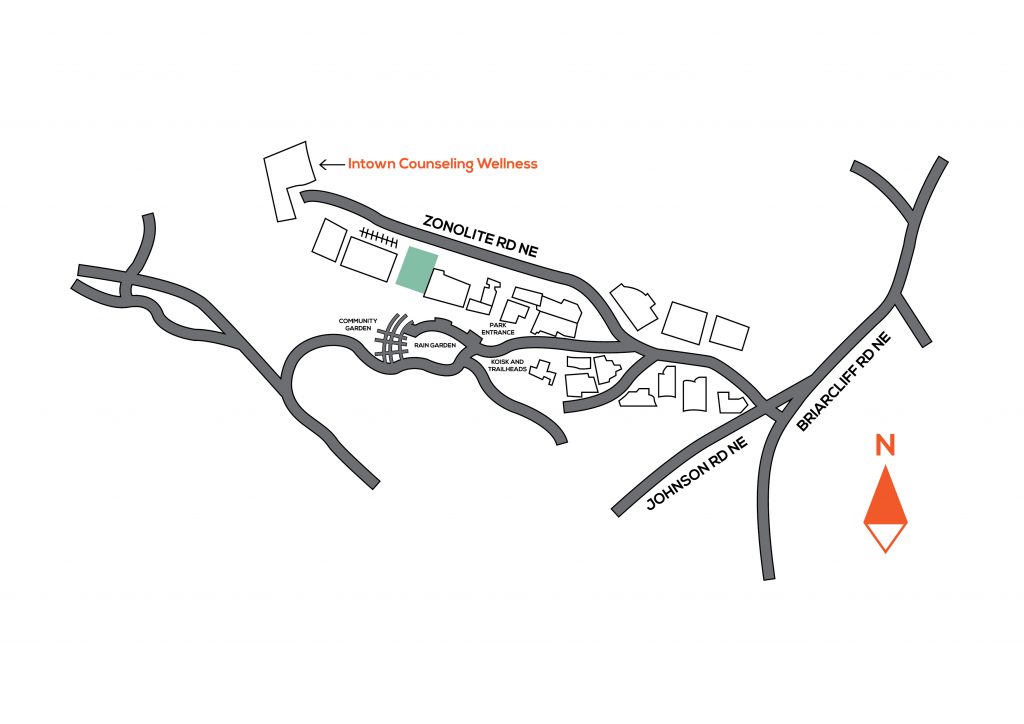 ---
Cancellation Policy
We ask that you show us consideration by calling at least 24 hours prior to your appointment if you are unable to attend. Failure to keep your scheduled appointment hinders our ability to provide the best care to our patients. In order to minimize missed appointments, we have implemented a "No-Show" fee of $75.00.
---
Inclement Weather Plan
In the case of severe weather or a local natural disaster please, call our office for additional information. Updates regarding the status of all appointments will be left on the office voicemail. If the local phone service is not available, it can be assumed that your appointment will need to be rescheduled at a later time. If you do not feel comfortable driving in inclement weather, a phone session may be possible in lieu of driving. Also, check our FaceBook page to get updates!