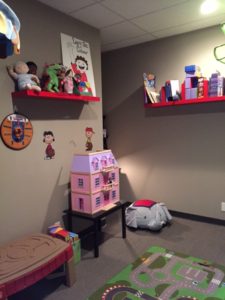 Child therapy is usually based on the idea that children best express their feelings, thoughts and experiences through play, whereas adults usually express themselves through words and ideas. Intown Counseling & Wellness uses a variety of specially selected toys and games that facilitate a therapeutic process between a child and their therapist. Our therapists are trained to "understand" the symbolic language of play and convey to a child their understanding, acceptance and response to the child's concerns. Teenagers on the other hand, often feel caught in between childhood and adulthood, and are struggling to find their own identity while undergoing rapid physical, emotional and intellectual growth and change. Therapy with adolescents often integrates both play therapy and talk therapy, and is tailored around each adolescent's particular needs and capacity. Although adolescents can use words to convey themselves a lot better than younger children, they still have some difficulty articulating themselves.
Anxiety and depression often manifest differently for young people than they do for adults. If your child is having a hard time with their behavior at home, at school or with friends, or if they are having a hard time transitioning from one activity to another, they may be expressing unspoken concerns and fears.
Additional signs that your child may benefit from therapy may include:
Difficulties at school, either with teachers, peers or academics.
Sudden changes in mood or behavior.
Difficulties with sleeping, eating or going to the bathroom.
Irritability, difficult "temper tantrums", excessive anger or aggression.
Sad or scary dreams, nightmares, or fantasies.
Preoccupation with ideas, thoughts or feelings that seem inappropriate to their age
To schedule an initial consultation to see if therapy might be helpful for your child, call our office at (404) 478-9890.